Reaching an Unreached People Group Highlights from the Moi Story: Part 2
When our team went to live among this small UUPG (Unengaged Unreached People Group) in the year 2000, we went with the intent of working ourselves out of a job (2 Tim. 2:2). We wanted to go in believing that Jesus would build His church and the gates of Hades would not prevail against it; that capable men and women that God raised up who would skillfully handle the Sword of the Spirit wearing the whole armor of God (Eph. 6). They in turn would be able to equip others to do the same (Eph. 4).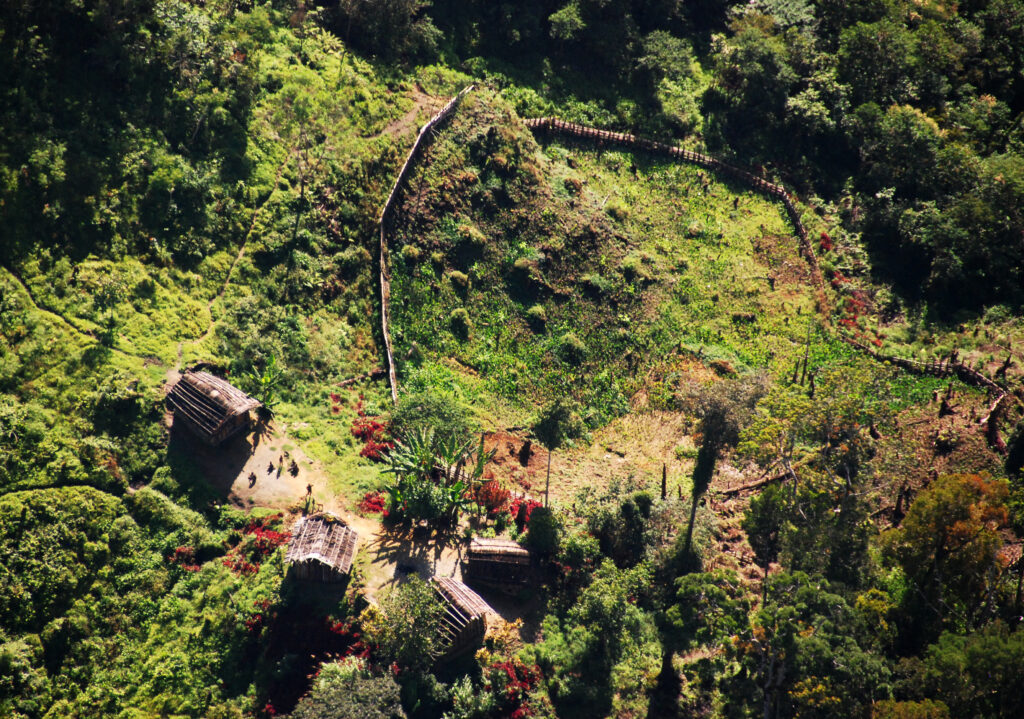 In January of 2006, the first eight Moi understood and believed the gospel of Jesus Christ. This was an exciting beginning, but our team had our work cut out for us. We had the responsibility of multiplying ourselves in them, helping them to grow from spiritual infancy to mature manhood (Eph. 4:13). Over the next two years, we took them through the book of Acts and Romans.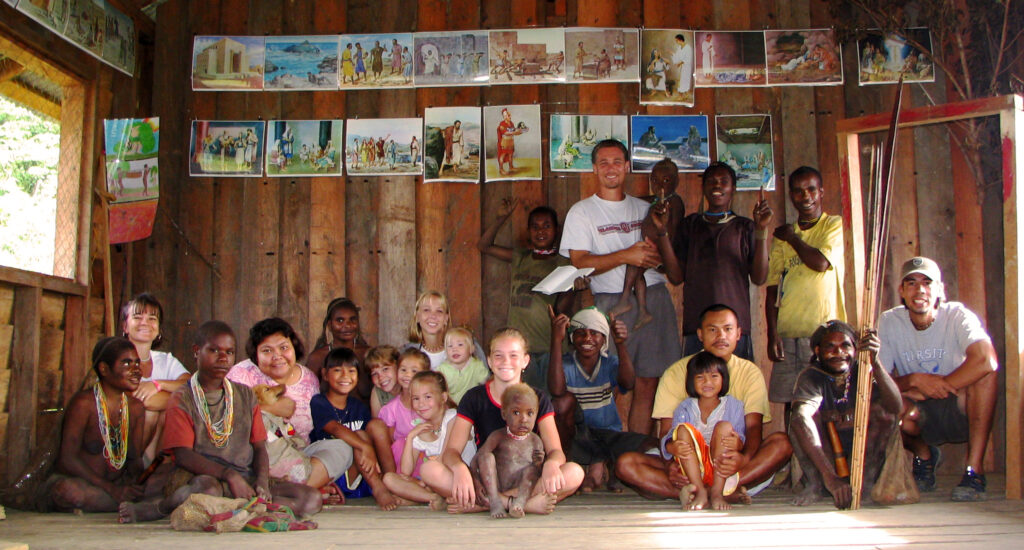 Unfortunately, during this time our missionary team had a couple of major blows. Our Indonesian coworkers had to leave the work because of a combination of sickness and the door closing to further educating their children in the tribe. Our family also had to leave for 10 months due to Karen coming down with a mysterious illness, which was later attributed to having pathogens in her GI tract. We were able to return, but our Indonesian coworkers could not. This reduced our team to two families.
Despite these seeming setbacks, the Lord was faithfully growing the small handful of Moi believers. They were boldly sharing about their faith in Jesus and were no longer ruled by fear of evil spirits. Their relatives and friends could not figure out what was going on. All they knew was that they had heard "The Creator's Talk" and afterwards they were completely changed. What kind of talk does that to people?
Our coworker Steve, was making good progress on the Moi Bible translation and preparations were being made for the next outreach. By early 2008 many more of the Moi wanted to hear "The Creator's Talk." In mid-2008, about 70 Moi gathered for the seven weeks of teaching from creation to Christ. At the end of that time another 30 to 40 believers were added to the church.
Now things were starting to pick up.
By early 2009 the believers were coming to us saying that many more of their relatives and friends wanted to hear "The Creator's Talk." We were faced with a major dilemma. It would be easy enough to gather people from all across the Moi land to come hear us teach, and undoubtedly more would get saved. Yet we knew that at any time we might have to leave. There were no guarantees on our future health, or permissions to live and serve in Indonesia. If we had to leave at that time, there would be no one capable of continuing on the work that we had started. In essence, we would have not yet truly multiplied ourselves, nor passed on the proverbial baton. After much prayer, our two families decided we would hold off on another outreach, in order that we could give our full attention to equipping the 14 or so faithful young men on how to study and teach God's Word. Amazingly, during the year and a half of focused discipleship, not one Moi person who wanted to hear "The Creator's Talk" had died.
"It Shall Not Return Unto Me Void": The Power of God's Word
It was amazing to see how God's Word was radically transforming the Moi believers. The more they were willing to hear, the more they were changed. Let me share one clear example of this.
The Moi did not believe that babies were really fully human until they started showing some personality and were old enough to be named.
Two of the first eight Moi believers were a young Moi couple, Edapiya and Iyotabo. They had their first child and promptly named him Isaac. He was the first Moi child to get a Christian name.
Two years later, in 2009, Iyotabo was expecting their second child. This time though, instead of an air of excitement, there was dread. Edapiya did not believe the baby was his. The Moi believed that pregnancies only lasted about five months, based on when the initial outward signs could be seen. Edapiya went on a long journey and returned to notice that Iyotabo was clearly pregnant. The child was his own, but he did not believe it.
One afternoon, while the rest of the family and some visitors from the States were over at our coworkers' house, a Moi couple came to our porch and said that Edapiya and Iyotabo were killing their newborn baby. I could not believe it. I ran up to their house nearby. "Where's your baby?", I asked. Edapiya pointed to the string net bag hanging on the wall. I immediately went over and looked inside. There with umbilical cord attached and still wrapped in leaves covered with blood was their newborn baby girl with small vines wrapped around her little neck… slowly strangling her. "It's not my child," was the only response to my desperate pleas to take them off. Out of options, I ran out of the house carrying the baby in the net bag. Halfway down the trail to our coworkers house I began yelling for someone to bring up some scissors. Steve hurriedly arrived with scissors in hand and we began snipping off the vines. We then took her over and got her cleaned up. The next day our visitors gave her the name Emma Grace.
A couple of days later Edapiya showed up wanting to have his baby back. We said, "No". There was no way we were willing to give her back only to be killed. He came back the next day and asked again. After much prayer we decided to have a meeting with him on the airstrip along with a number of Moi leaders.
The next morning, with about fifteen of us sitting around in a large circle, Edapiya began to state his reasons to prove that he would no longer try to harm his child. He started by saying, "I've been reading from the book of Exodus." I thought, "What are you going to share from the book of Exodus that'll convince us that you're not going to kill your daughter?" He proceeded to explain that he was struck by the story of the Hebrew midwives and how they were willing to risk their own lives for the sake of the Hebrew babies. It was then that he understood that God loves babies too and it was wrong to kill them.
We were blown away. God had used a seemingly random passage from what little at that time had been completed of the Moi Bible, to convince him of his sin and the value God places on human life, more specifically the life of babies. So it was stories like these that reinforced the fact in our minds that the medium for transformation of hearts was through God's Word alone. His Word was the tool by which the Holy Spirit could then convict and convince.
Passing the Baton
By 2010 eight of the young Moi men had become capable Bible teachers. They were now ready to pass on the truth they had learned through study and experience. Teaching a group of 120 people for seven weeks, we shared the teaching load equally. It was a very intense time, but the Lord blessed in two incredible ways. First off, close to 80 Moi came to Christ, more than doubling the total amount of believers. Secondly, and equally exciting, true discipleship multiplication was happening. The Moi church was learning to do "the work of the ministry, for the building up of the body of Christ" (Eph. 4:12).
Since that time, our team has increasingly moved to more of a facilitative role. The medical clinic, literacy program, and the majority of the Bible teaching responsibility has passed on to the Moi believers. Finally, on September of 2015, the first three Moi elders were officially recognized before the entire Moi church. Now the responsibility of care for more than 200 believers is in their hands.
Since then, our family has taken an off-site itinerant role with the Moi, while our coworkers Steve and Carolyn remain on location, in order to finish the remaining 20% of the Bible translation project (NT and OT portions).
More than ever we're understanding what it says in Isaiah 55:11, "So shall my word be that goeth forth out of my mouth: it shall not return unto me void, but it shall accomplish that which I please, and it shall prosper in the thing whereto I sent it." When God's Word engages hearts they are forever changed.