We could all use some salt of encouragement to increase our spiritual thirst in our Christian journey. This was precisely the tenor of the 2017 Workers and Elders Conference, hosted October 10-12, by Northridge Bible Chapel in North Carolina.
We were treated with daily considerations of Peter, whose life was littered with impetuousness, overestimated resolve, and an ignorant understanding of the path of the cross. Yet, God transformed this man, the Lord Jesus patiently nourishing him so that by time he wrote his epistles, his courage, faith and insight were undeniable.
Mr. Bob Upton demonstrated how much resemblance we bear with Peter and just how tenderly the Lord handles us as he did Peter. A constant conference theme was the underscoring of how the lessons the Lord taught Peter repetitively re-emerge in his letters. For example, the profound tutorial on shepherding in John 10 surfaces in the exhortation to church leaders in 1 Peter 5. If this was all we had received at the conference, then our cups would have already been overflowing with encouragement to face mountain ranges of hardship.
However, this was not the end, but only the beginning of a smorgasbord of inspiring reassurance. We were exhorted in 1 Peter 1, that "holiness begins with a correct view of God" (George Farber). How apropos as we travelled 1 Peter over the next seven series of messages.
We visualized the regular activity of the Aaronic priest at the bronze laver where its brilliant sheen would show the serving priest the exact animal spillage on his body. Priests then and now not only need such illumination but also to surrender to the Holy Spirit's expertise for the cleansing moment (John Gordon).
Our inspiration continued when we were introduced to the art of war as it pertains to what wars against our soul. Indeed, we were taught how righteous behavior in the midst of poor circumstances, muzzles the constant noise of murmuring complaints against Christ (Warren Henderson).
Godly marriage then became our focus of holy living with concentration upon the way we live with each other in the day to day events of married lives. Honoring our spouses is required not only for strong marriages but also for the all-important motif of answered prayer (Sam Thorpe).
As we approached chapter four, the sessions refocused upon the lessons we learn from suffering, such as the appropriate fear of the Lord and not man (Joe Pratt). We ended our vigorous stroll through First Peter, with a fitting and endearing meditation on shepherding, in light of the last words of our Lord to Peter in John 21 (Jack Fish).
The seminars had a practical note as well as a discussion format and included the important topics of: "Improving the Prayer Life in the local Assembly" (Jim Comte), and "How to Handle Criticism," (Mark Kolchin), to name a few. Ladies were refreshed in their pondering of "Loving, Abiding, Obeying" (Wendy Phelan). Leaders were blessed with forums on training men (Rich Brown), prioritization issues in life (Scott Leach), and a stirring discussion on "Keeping Young People Involved in the Assembly" (Jeff Johnson). Who could resist any of these core concerns?
We also had the added benefit of hours of prayer, where we shared and bore the burdens within the body of Christ. Indeed, host Assemblies, such as Northridge Bible Chapel, create the most relaxing and soothing environment, which fosters a re-acquaintance with ourselves, with others, and with the Lord. There we find resolve to remain, maintain and advance in the good fight.
Recordings are available, but the quality of on-site attendance cannot be surpassed. So, if you have never attended the National Workers and Elders Conference, I would encourage you to attend this annual event. The next one will be held in Lawrence, Kansas, during Columbus Day week of October 9-11, 2018.
About Dr. Steve Price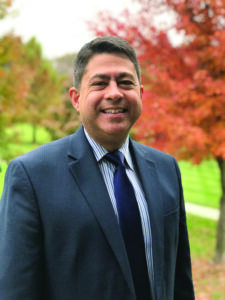 Dr. Steve Price has served as an emergency room physician for many years. Steve ministers the Word in conferences around the country and in Canada. He and his wife Janet make their home in Kansas City, MO where they fellowship at Bible Chapel of Shawnee.