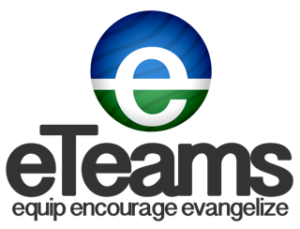 The eTeams ministry is an assembly-based outreach that has been formally working under the auspices of MSC Canada and in cooperation with CMML. Short-term missions is the main road down which many of our long-term missionaries first walked. Their brief mission experience educated, equipped, and challenged them to consider what the Lord could do with them on a long-term basis. Some of these short-term missionaries have gone on to be missionaries associated with MSC Canada and CMML. Their temporary encounter on the field led them from their lives in the USA and Canada to where they are today, among over 700 assembly-commended missionaries serving the Lord in over 70 countries around the world. For others, it was the road that led them to greater vision and commitment when they returned. Such believers can be very helpful in strategizing evangelistic outreach, raising the profile of missions, and leading various assembly ministries.
Our Beginning
Since 1996, when Jabe Nicholson first recruited a team to come help Ron & Robin Hampton in Ireland, TnT Teams (now eTeams), has been sending teams of believers to Ireland. Following a training period, team members are then engaged in cross-cultural evangelism, building up existing national assemblies, and assisting our missionaries. Over the years, eTeams has also mounted teams for Ghana, Belize, Jamaica and Trinidad, led by brothers like Tim Hood and Sean O'Byrne. In 2015-2016, eTeams, have been sent to help assembly missionaries and assemblies in Jamaica, Belize (twice), Ghana (twice), Ireland (three occasions), and recently to Trinidad. Team members have the option to serve from 10-23 days on their short-term eTeam missions trip.
Our Mission
The mission of eTeams is to engage, enable, and equip believers to effectively cross cultural barriers, encourage national churches and evangelize in English. Even though our tag line is "Equip – Encourage – Evangelize," the "e" word that best describes how we try to do things is "effectively." We are sensitive to the charges often laid against short-term missions and recognize that many times the criticisms are well-founded. One of the criticisms heard from assembly elders is that their young person went out with a non-assembly ministry and never settled back into the assembly upon returning. We believe eTeams offer a positive, well-organized assembly alternative for those wanting to serve the Lord on a short-term basis. We continue to see our short term missions produce long-term results in the lives of the worker, the sending assembly, the work, and the missionaries on the field.
More About the eTeams Ministry Philosophy:
Evangelism & Ministry: Our short-term mission is focused almost entirely on evangelism, along with ministering to the national assemblies with whom we work. We teach team members how to share the gospel using methods like door-to-door evangelism, open-air sketch board preaching, and children's outreach. Team members build up national assemblies by helping with existing children's and youth groups, speaking and singing at the meetings, and stimulating evangelism, and fellowship with local believers.
Experienced Leadership: While we provide our teams with cross-cultural orientation and evangelistic and ministry training, the most effective way to learn is by doing the work alongside gifted and experienced evangelists and missionaries. Along with me, the following are commended by North American assemblies and work directly with our teams: Tim & Linda Hood (BC), Sean & Vera O'Byrne (ON), David & Beth Wilson (NJ), Colin & Natalie Burnett (ON), and Daniel & Priscilla Webster (BC). There are other missionaries, commended by assemblies in Northern Ireland and other countries, whom we also work alongside.
English-Speaking: To be an effective witness in a foreign country you need to know the language. Therefore, we have teams located only in regions where the population can understand English.
Ensured Follow-Up: While our witness can be effective even in the short term, in order to see long-term results, our teams work only where there are existing churches and/or resident missionaries to follow up our short term work.
Contact eTeams: Ron Hampton from Manitoba, Canada, leads eTeams and may be contacted at (email) ron.hampton@eteams.ca. His contact telephone number is: +1 (204) 669-6026 and his mailing address is 212 Roberta Avenue, Winnipeg, Manitoba R2K 0K3, Canada. You can learn more about eTeams at their facebook page www.facebook.com/eTeams/, and their website, www.eteams.ca