Assembly Christians have traditionally had a great interest in international missions. Though a small movement, we have made an extraordinarily large impact. One of the ways this is continuing today is through internet-based media ministry. Beginning as a radio program in the 1950s, "Family Bible Hour" has expanded over the years to a number of languages. Now, along with radio, there is an emphasis on internet outreach in strategic languages, with "FBH International" taking your voice to the world to proclaim the gospel.

In the last year, FBH International has seen some very positive developments. In July, Stephen March joined Deborah Piggott and Ron Hughes in the St. Catharines, Ontario office to head up our English ministry: HopeStreamRadio. We are currently streaming 41 programs weekly, making up two hours of fresh programming each weekday. Besides our English-language ministry, FBH reaches out in four other languages: Ukrainian, Russian, Arabic, and Spanish.

Your Voice To Ukrainian-Speakers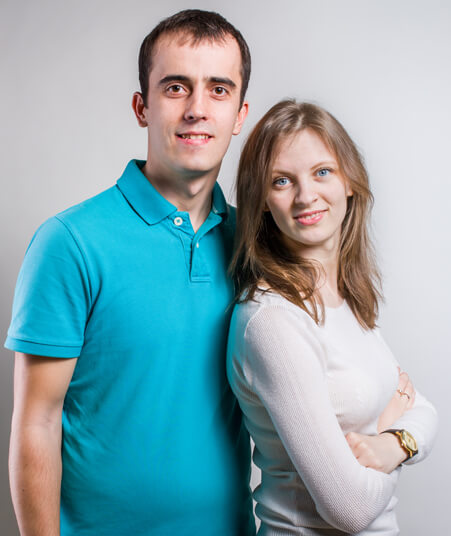 Alex and Nadia produce our Ukrainian language program in Chernivtsi, Western Ukraine. They are a husband and wife team who are particularly effective at reaching people of their own generation. They take content originally created for HopeStreamRadio by Ron Hughes and adapt it to be understood by Ukrainians, both linguistically and culturally. This is important because, though people often think that ideas transfer directly from one culture to another, it's not enough to just translate the language, there's more to it than that. Cultures are significantly different in how they understand things. Therefore, it's necessary for us to have effective ministry partners, born in these communities, who can take the biblical ideas contained in our English language programs and express them in words and ways that Ukrainians can understand. Alex and Nadia do a good job of this and we seek to encourage them in their work.

Your Voice To Russian-Speakers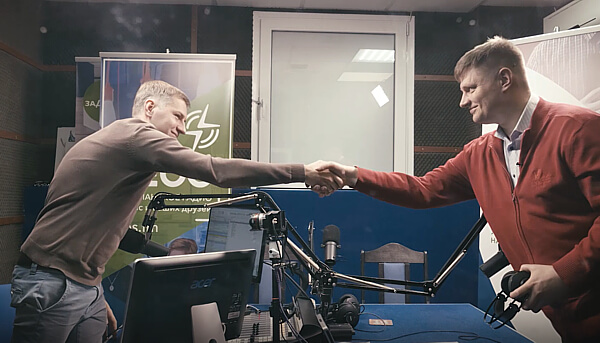 We could say much the same for our partners in Moscow. Igor and Andrey have been working together for over a year producing our Russian program, (roughly translated as "Plan B"). For most humans, "Plan A" is their attempt at navigating through life in their own way. When that fails, they moved to "Plan B." Through our programming we show them that the "Plan B" they are looking for is the plan God has outlined in the Bible. Its perspective allows them to see life clearly and to understand its meaning and purpose. Igor is the father of a special needs daughter and that has contributed to his compassionate, empathetic way of relating to and communicating with listeners who are frustrated with the challenges of life. In Russia there are many challenges. Drug and alcohol abuse are common, abortion is rampant, depression and anxiety are widespread, and the country's suicide rate is #3 in the world. So, Igor and Andrey are developing programs which reach out to Russians living in turmoil and despair. We are thankful for their abilities to communicate the gospel clearly and effectively.

Your Voice To Spanish-Speakers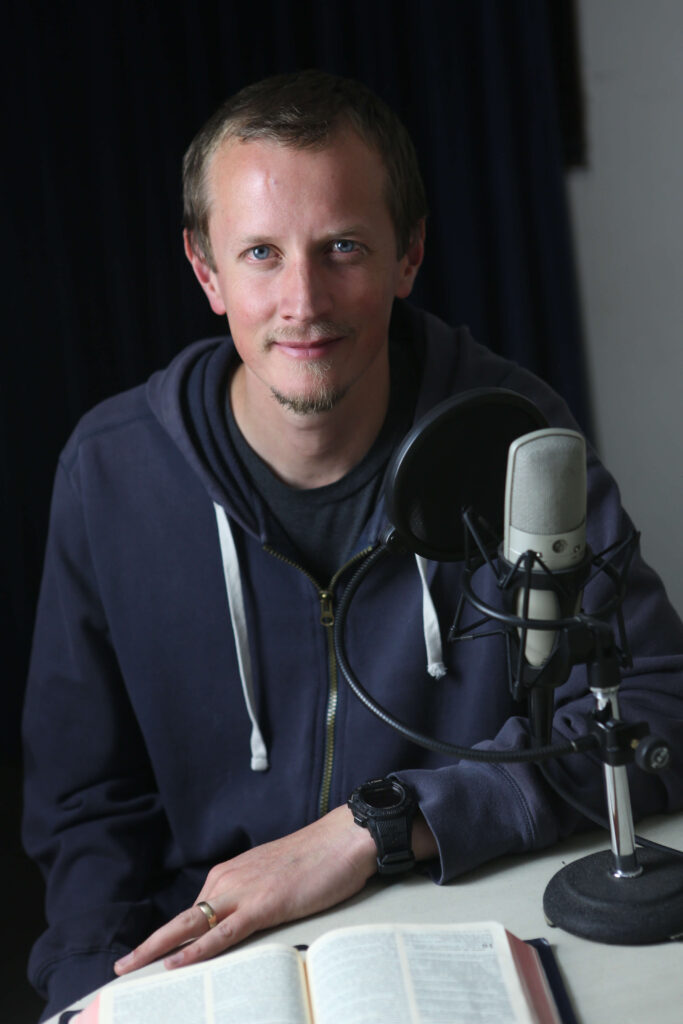 Nathan, our partner in Latin America lives and works in Mexico City. 2018 was a difficult year for him as his family experienced two break-ins and the death of both of his parents. Nathan has a particular vision of strengthening the Latin American church which is being negatively affected by proponents of the prosperity gospel movement. Much of his work is biblical exposition and most of the responses to the program are from Christians expressing their gratitude for his solid biblical teaching and the foundation he provides for their faith as he opens the Word of God on his programs. Nathan's voice is heard on over 100 radio stations throughout Latin America, Europe and the south-western United States. Along with this, he also has significant influence through social media and the podcast through which thousands of listeners who are beyond the reach of traditional radio stations freely access his program.

Your Voice To Arabic-Speakers

Perhaps the most exciting advances have been made in the Arab world. In January this year, Ron completed negotiations with our Arab world partner to support three national workers in Cairo, Egypt. Adel, Mira, and Nada are front-line people who are well-equipped and experienced to share the gospel with the Muslim seekers who contact them through the website and social media. Besides having to deal with abusive calls from irate Muslims, they also have to be able to handle genuine seekers who are often in distress. Recently, we heard of a woman in Iraq whom the Holy Spirit guided to the Arab World Media website FBH is associated with. There she began to read about Jesus and at the bottom of a page saw an offer to have a conversation with a Christian. Adel took her call.

When she was only 15, Miriam's father married her off to an older Iraqi man. She had two children early in their marriage and then discovered that he was a serial adulterer. She felt totally trapped. In her desperation, she decided the only way to be done with the horrors of her life was to end it. She told Adel that she had gone online to search for a way to kill herself. Adel spoke to her gently and compassionately in the name of Jesus. Eventually, through their conversations, the Holy Spirit stirred up faith in her to believe in the Lord Jesus. She still lives in difficult, discouraging circumstances, but now she has the Lord to give her hope, purpose, and strength to live her life day by day.

Your Voice To The World

We invite you to pray for FBH International in general, but also for the people that have been mentioned by name in this article. We strongly encourage you to take a deeper look at the ministry through our websites: "FBHinternational.com" and "HopeStreamRadio.com." We would be particularly pleased if you would listen to HopeStreamRadio. You can do so either on your computer or by downloading an app for your Android or Apple device. God is at work in the world and we are grateful to have a part in what He is doing.